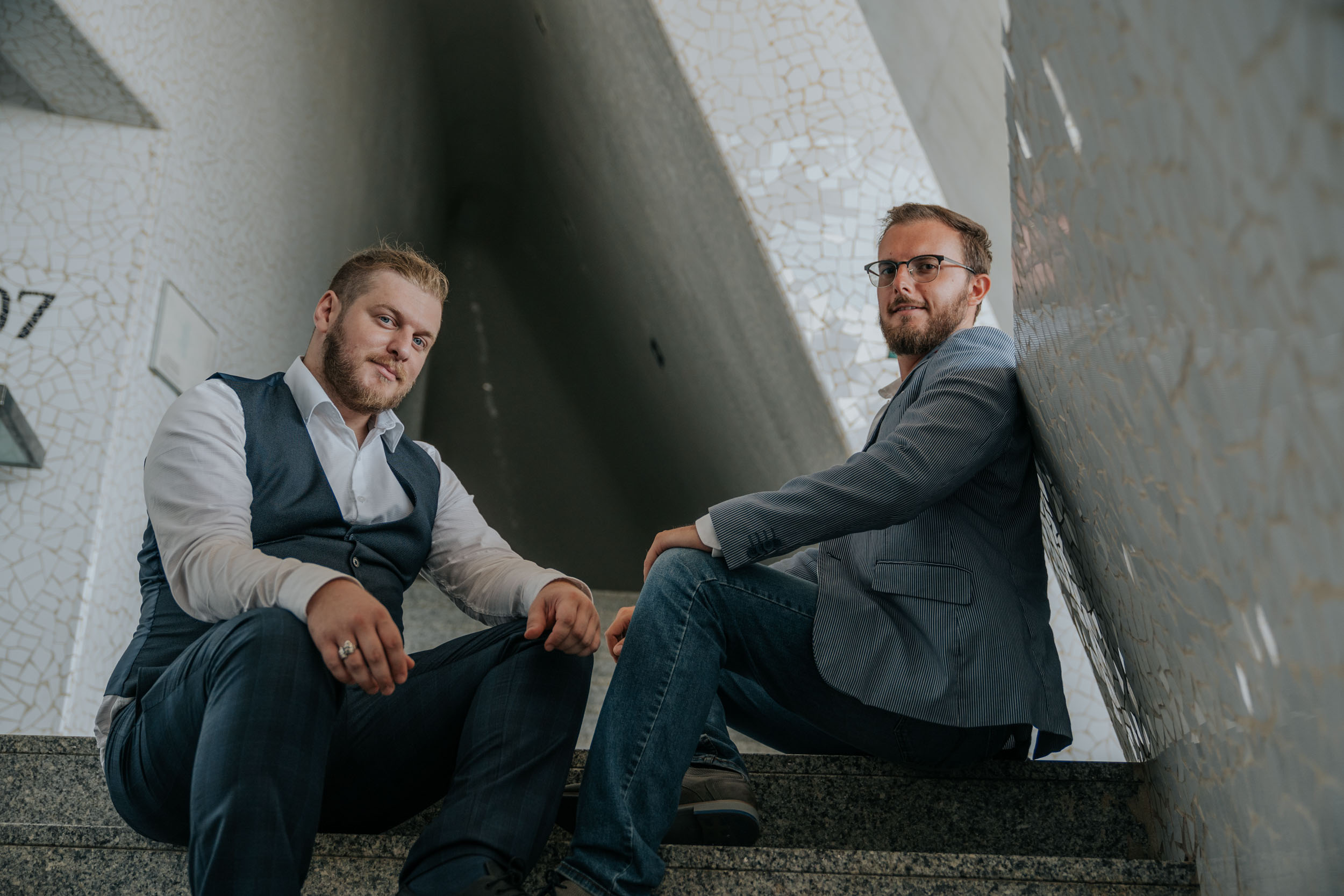 The bass voices of Italian Matteo Andrea Mollica and Georgian Givi Gigineishvili will play the role of Dr. Dulcamara in the opera L'elisir d'amore, which is on this week -from Thursday to Sunday- at the Auditorio de Tenerife. Dulcamara is a trickster who sells Nemorino a love potion to help him win Adina's love, but it is really just wine. Mollica and Gigineishvili, members of Opera (e)Studio, are taking part in this co-production between Ópera de Tenerife, Teatro Comunale di Bologna and Tbilisi Opera and Ballet State Theatre, which this year is funded by the European Commission programme Creative Europe.
The Georgian singer started his singing career at the age of 15 at schools in Batumi, his native city. He furthered his education at the Youth Music Theatre and at Tbilisi State Conservatoire V. Sarajishvili, and he is currently resident artist at Tbilisi Opera and Ballet State Theatre, a stage where he performed in L'elisir d'amore two years ago. "I love this title and working on the character of Dulcamara is particularly interesting".
Mollica, who is playing the role on the Friday and Sunday performances, started his singing studies at Università di Torino and at Giuseppe Verdi Conservatoire in the same city. This is the first time he is on the island, but he knew about the Ópera de Tenerife productions and its high specialisation academy for artists, Opera (e)Studio, through his teachers and colleagues. "I believe it's a great opportunity for young artists", he says regarding taking part in the seventh Opera (e)Studio and highlights that, above all, the training programme has a "very high level". It is divided in one month of general training followed by one month of working on a real production.
As for Dulcamara, this is the first time the Italian singer is performing the role and his main concern is for the character not "to be ridiculous", while the Georgian artist explains that the role he is playing on Thursday and Saturday "requires plenty of energy: he talks a lot, and the text is very difficult and fast". He points out that the singer "needs to be well trained to perform this role. Therefore, he also needs to play well on the stage and have a lot of energy to be able to show all the details".
Regarding future projects, both singers focus on making the most of their experience in Opera (e)Studio and L'elisir d'amore, but they wish to keep evolving in other characters. Givi Gigineishvili admits that "every character is interesting for me… but I'd like to play the role of Philip II in Verdi's Don Carlo". Matteo Andrea Mollica's answer is more categorical: "My favourite role, in my favourite title, by my favourite composer: Ezio in Attila by Verdi".
L'elisir d'amore marks the beginning of the 2019-2020 season with Antonio Méndez -principal conductor of Orquesta Sinfónica de Tenerife- as musical director. This new Ópera de Tenerife show is done in coproduction with Teatro Comunale di Bologna and Tbilisi Opera and Ballet State Theatre and has the funding of the European Commission through the Creative Europe programme. It is also the debut in Europe of stage director Pablo Maritano, who transports us to the Golden Age of Hollywood. It all comes with the stage design of Serena Rocco, costumes by Lorena Marin and Virginio Levrio as lighting designer